The 63XC series comes with all the same great features as the standard 63XA model with the addition of the pressure regulator (PR) and the new i-Stop™.
The pressure regulator maintains optimum nozzle performance and prevents misting.
The new i-Stop™ saves water by stopping the flow of water on broken or damaged heads as well as stopping the flow of water during nozzle maintenance.

STOP Landscape Damage!
STOP Wasting Water!
STOP Liability Risk!
START using the iStop™ Today!

There's nothing like it on the market...
lower your liability as well as conserve water!
Try Our New Website!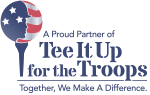 We are proud to present our made in USA products! Look for our made in USA icon:


Copyright © 2016 Signature Control Systems, Inc. All rights reserved. The information contained in this web site is subject to change without notice.