The 63XB series comes with all the same great features as the standard 63XA model with theaddition of the anti-drain valve (ADV).
The anti-drain valve (ADV) will prevent low head drainage and prevent flooding or erosion.
Will hold back up to 10 ft (3 m) difference in elevation.
Try Our New Website!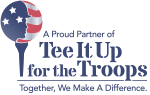 We are proud to present our made in USA products! Look for our made in USA icon:


Copyright © 2016 Signature Control Systems, Inc. All rights reserved. The information contained in this web site is subject to change without notice.