High impact corrosion resistant construction with stainless steel metal components.
Dome cap design will ensure sand and debris flush away from the riser to provide for longer life.
Double lipped wiper seal will help keep debris away from the riser.
1⁄2" (12,7 mm) bottom inlet is standard on all models.
All models can be upgraded with an anti-drain valve (ADV) and the new iStop™.
Standard male thread on the riser.
Try Our New Website!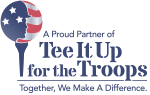 We are proud to present our made in USA products! Look for our made in USA icon:


Copyright © 2016 Signature Control Systems, Inc. All rights reserved. The information contained in this web site is subject to change without notice.