Single zone valve mounted battery operated controller.
6 Programs
Operates on one replaceable 3.6 volt lithium battery for several years depending on usage.
Waterproof design tested to IP68, 6 ft (1,8m)
Valve adaptors are available for the majority of competitor valve types.
Sensor ready for connection to any normally closed, rain, soil moisture, freeze or wind sensors.
Compatible with all Signature® valves and can be purchased already mounted to
the valve.
Try Our New Website!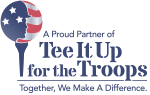 We are proud to present our made in USA products! Look for our made in USA icon:


Copyright © 2016 Signature Control Systems, Inc. All rights reserved. The information contained in this web site is subject to change without notice.