The Constellation® Interface Unit is the interface between the Constellation® Desktop Software and the Constellation® controllers in the field.
All controllers are intelligent and smart; meaning, they don't need constant contact with central computers or expensive software packages to operate.
Not just an interface, but also a controller; can operate standard wired 24VAC solenoids or 2-wire decoders operating 24VAC solenoids.
Remote control of stations located in remotely located Constellation® controllers from anywhere on the Signature® network, via Signature's peer-to-peer technology.
Perfect for sites that are under construction or the As-Built design is incomplete; program the site via the Interface Unit and once the design is loaded on the desktop, upload all the programs from the field and you are ready.
Try Our New Website!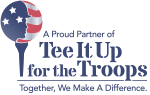 We are proud to present our made in USA products! Look for our made in USA icon:


Copyright © 2016 Signature Control Systems, Inc. All rights reserved. The information contained in this web site is subject to change without notice.