Online Central Control (web based)

eConstellation® Lite is accessible from any internet capable computer anywhere in the world
Requires no expensive desktop software purchases or support plans
Eliminates need for dedicated irrigation computer and extended service plans
Abolishes time consuming software upgrades and related programming
Try Our New Website!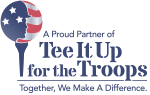 We are proud to present our made in USA products! Look for our made in USA icon:


Copyright © 2016 Signature Control Systems, Inc. All rights reserved. The information contained in this web site is subject to change without notice.