The Galaxy-RT™ Solar Powered Satellite Controller operates exclusively from solar power.
Immediately connects to Signature's Share™ platform of products, out of the box.
Remote control via iOS devices such as iPhones™ & iPads™.
No complex keypad or display; simple operation via Smart Phones or web based iOS applications.
12V DC Latching

The following models include the Signature Share Intelligent Package and are WaterSense Certified:

Signature Share Galaxy-RT™ Solar

GALSLAS1BP008X5
GALSLAS1BP016X5
GALSLAS1BP024X5
GALSLAS1BP032X5
GALSLAS1BP040X5
GALSLAS1BP048X5
GALSLBS1BP008X5
GALSLBS1BP016X5
GALSLBS1BP024X5
GALSLBS1BP032X5
GALSLBS1BP040X5
GALSLBS1BP048X5
GALSLWY1BP024X4
GALSLWY1BP024X5
GALSLWY1DP125X4
GALSLWY1DP125X5
GALSLWY1DP250X4
GALSLWY1DP250X5
GALSPEY1BP008X4
GALSPEY1BP008X5
GALSPEY1BP016X4
GALSPEY1BP016X5
GALSPEY1BP024X4
GALSPEY1BP024X5
GALSPEY1BP032X4
GALSPEY1BP032X5
GALSPEY1BP040X4
GALSPEY1BP040X5
GALSPEY1BP048X4
GALSPEY1BP048X5
GALSPEY1CP016X4
GALSPEY1CP016X5
GALSPEY1CP032X4
GALSPEY1CP032X5
GALSPEY1CP048X4
GALSPEY1CP048X5
GALSPEY1CP064X4
GALSPEY1CP064X5
GALSPEY1CP080X4
GALSPEY1CP080X5
GALSPEY1CP096X4
GALSPEY1CP096X5
GALSPEY1DP125X4
GALSPEY1DP125X5
GALSPEY1DP250X4
GALSPEY1DP250X5
Try Our New Website!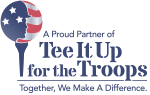 We are proud to present our made in USA products! Look for our made in USA icon:


Copyright © 2016 Signature Control Systems, Inc. All rights reserved. The information contained in this web site is subject to change without notice.