Product Documents
6300-6400 Specifications
Pro 6300 and 6400 ADV Series specifications.
6302-6412 Catalog Sheet
Pop-up spray head sprinklers for residential and commercial applications.
6300/6400 Catalog Sheet
6000 sprinkler features (Español, Français, Italiano, and Português).

Spray heads accept all standard female thread pop-up spray nozzles
Flush cap helps flush the system and ease nozzle installation
ADV models feature a heavy-duty spring and anti-drain valve to hold back up to a 10-foot elevation difference - ideal for use in sloped areas
Precise spray patterns eliminate wasted water and dry spots.
ABS plastic material, used on all pop-up bodies and nozzles, is proven strong and tough in sprinkler applications.
Matched precipitation nozzles apply water at the same rate regardless of arc.
Try Our New Website!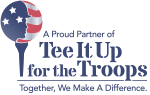 We are proud to present our made in USA products! Look for our made in USA icon:


Copyright © 2016 Signature Control Systems, Inc. All rights reserved. The information contained in this web site is subject to change without notice.