Product Documents
EZ Command Instructions
EZ Command
8600 Catalog Sheet
EZ Pro™ Series irrigation controllers. (Español, Français, Italiano, and Português).
8600 EZ Pro™ Catalog Sheet
EZ Pro™ Series of irrigation controllers.

All the programming and operational features of the EZ Pro Controller in a hand held remote
Independent programming and remote control of an unlimited number of EZ Pro controllers equipped with 8602 radio modules
Secure signal provided by user set controller radio ID
Range of signal is 1000 feet line of sight and 500 feet through most structures
Saves time and money on system installation and system service
Eliminates need to access controller inside buildings
Try Our New Website!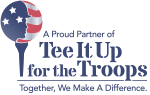 We are proud to present our made in USA products! Look for our made in USA icon:


Copyright © 2016 Signature Control Systems, Inc. All rights reserved. The information contained in this web site is subject to change without notice.