Available in 8, 12, 16, 20, and 24 zones.
Three programs, multiple start times and schedule options. The 8600 series is capable
of 9 hours 59 minutes of run time per zone.
Nonvolatile memory stores programs without AC power or AA batteries.
1.0 Amp self resetting fuse for short circuit zone protection.
The 8600 series comes in an indoor / outdoor weather resistant plastic cabinet with an internal transformer.
This series is packed with many advanced water management features such as global water budgeting, water budgeting by month and a built in sensor input.
Try Our New Website!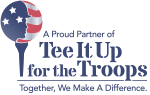 We are proud to present our made in USA products! Look for our made in USA icon:


Copyright © 2016 Signature Control Systems, Inc. All rights reserved. The information contained in this web site is subject to change without notice.