Available in 4 and 6 zones.
Dual program, multiple start times and
schedule options.
Capable of 6 hours of run time per zone.
Simple to budget water by program.
A single long life lithium battery stores programs even without power connected
and keeps the correct time and date for
up to one year.
Resettable fuse for short circuit zone
protection.
External transformer.
Rain sensor compatible with use of a
normally closed sensor.
Smart Water Port™ for future upgrades
Try Our New Website!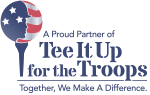 We are proud to present our made in USA products! Look for our made in USA icon:


Copyright © 2016 Signature Control Systems, Inc. All rights reserved. The information contained in this web site is subject to change without notice.