The SIGNATURE SHARE™ 8950 sensor gateway with integrated access point modem communicates wirelessly with several SIGNATURE SHARE™ devices allowing direct internet access to the field sensor. The 8950 can be accessed from any smartphone (iOS® or Android™), or any Internet-enabled device via the SIGNATURE SHARE™ platform.

Has Two (2) sensor ports for connection to compatible SIGNATURE SHARE™ Sensors
Integrated access point modem
Integrated antenna
External antenna (various antenna options available)
Communicates wirelessly with a SIGNATURE SHARE™ controller up to 1,900 ft. (600 m)
Communicates with additional access points
Requires two AA batteries (not included)
Can be powered via Solar Power (various solar options available)
Waterproof design tested to IP68, 6 ft. (1.8 m)
Try Our New Website!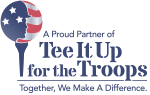 We are proud to present our made in USA products! Look for our made in USA icon:


Copyright © 2016 Signature Control Systems, Inc. All rights reserved. The information contained in this web site is subject to change without notice.