The SIGNATURE SHARE™ 8905 is a battery operated valve actuator. When connected to an 8920 access point, the 8905 is fully accessible and can be operated remotely by any smartphone (iOS® or Android™), or any Internet-enabled device via the SIGNATURE SHARE™ platform.

Fits all Signature® turf valves directly & various other standard valves, via the appropriate adaptor
Can be used as a Master Valve control actuator
LCD displays clock and programming
Timed, Manual On and Off
Run time: One minute to 12 hours
Six programs
Mist cycle
True calendar clock (Leap-year compatible)
Programmable rain delay
Waterproof design tested to IP68, 6 ft. (1.8 m)
Three watering schedule options: days of the week; odd/even; interval (1 to 31 days)
Try Our New Website!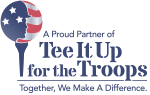 We are proud to present our made in USA products! Look for our made in USA icon:


Copyright © 2016 Signature Control Systems, Inc. All rights reserved. The information contained in this web site is subject to change without notice.