The EZ Connect™ 8260 indoor controller is equipped with your choice of an integrated Wi-Fi modem for connection to an existing local area network (LAN or WLAN) or cellular data modem for direct connection to the Internet.

4 to 12 station indoor controller
Includes 5 year data package from date of connection to SIGNATURE SHARE™ system
Network connection options: Ethernet port, Integrated wireless, Cellular modem (GSM or CDMA), Optional remote communication with RF modem
No complex keypad or display
Access and monitor sites remotely from any smart or Internet-enabled device, anywhere in the world
Downloaded programs are stored in the controller and available 24/7 on Signature's secure server

The following models include the Signature Share Intelligent Package and are WaterSense Certified:

Signature Share 8260



8260-04-I10-USA
8260-04-I12-USA
8260-04-I4-USA
8260-04-I5-USA
8260-04-I6-USA
8260-04-I7-USA
8260-06-I10-USA
8260-06-I12-USA
8260-06-I4-USA
8260-06-I5-USA
8260-06-I6-USA
8260-06-I7-USA
8260-08-I10-USA
8260-08-I12-USA
8260-08-I4-USA
8260-08-I5-USA
8260-08-I6-USA
8260-08-I7-USA
8260-10-I10-USA
8260-10-I12-USA
8260-10-I4-USA
8260-10-I5-USA
8260-10-I6-USA
8260-10-I7-USA
8260-12-I10-USA
8260-12-I12-USA
8260-12-I4-USA
8260-12-I5-USA
8260-12-I6-USA
8260-12-I7-USA
Try Our New Website!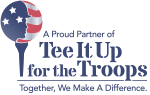 We are proud to present our made in USA products! Look for our made in USA icon:


Copyright © 2016 Signature Control Systems, Inc. All rights reserved. The information contained in this web site is subject to change without notice.