Equipped with an integrated cellular data modem, the EZ Pro™ 8600 is a powerful web-based, outdoor controller. Once powered up, this controller's cellular data modem connects directly to the Internet, allowing you to access it from anywhere in the world.

8, 12, 16, 20, or 24-station outdoor controller
Includes 5-year data package from date of connection to SIGNATURE SHARE™ system
Network connection options: Cellular modem (GSM or CDMA)
Has the ability to be operated as a conventional controller. A switch on the modem provides the option of
running the controller in either local or Internet mode
Access and monitor sites remotely from any smart or Internet-enabled device, anywhere in the world

The following models include the Signature Share Intelligent Package and are WaterSense Certified:

Signature Share 8600 Series
Try Our New Website!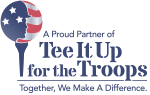 We are proud to present our made in USA products! Look for our made in USA icon:


Copyright © 2016 Signature Control Systems, Inc. All rights reserved. The information contained in this web site is subject to change without notice.