Online Central Control (web based)

Configure site agronomics to effectively control irrigation.
Uses state of the art ET tracking data to replenish crop demands.
By operating in this mode, eliminates the expense and maintenance of remote sensors or weather stations.
Totally seamless downloading of ET data and together with site data, will only apply the required irrigation needs … Nothing more.
No need for expensive computers or software to control irrigation controllers.
Try Our New Website!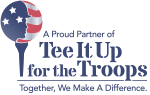 We are proud to present our made in USA products! Look for our made in USA icon:


Copyright © 2016 Signature Control Systems, Inc. All rights reserved. The information contained in this web site is subject to change without notice.