Online Central Control (web based)

Easily operate your controller from your iPhone or iPad from anywhere, web based operation with no complicated manuals
Simple programming tools effectively guide through setup and operation.
Integrates with optional ET download for automatic updating of programs.
Web based software means always upgrade ready.
Available in multiple languages soon.
Try Our New Website!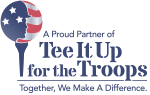 We are proud to present our made in USA products! Look for our made in USA icon:


Copyright © 2016 Signature Control Systems, Inc. All rights reserved. The information contained in this web site is subject to change without notice.