Letter from Brian Smith on Celebrating 17 Years
October 3, 2017 (Irvine, Calif.)— This year, Signature Control Systems celebrates 17 years of service to you, our valued business partners, friends and colleagues. We set off in the year 2000 with a mission to provide you superior and innovative irrigation solutions that make a difference in your world. The premise was simple: provide new and existing customers smarter, more functional choices at affordable prices.
Signature Control Systems, Inc. is an industry leader in the design and manufacturing of intelligent irrigation controllers and site management software. Providing landscape managers, golf course superintendents, as well as property managers direct control of irrigation, fertigation applications, vehicle tracking, asset and inventory management and many other market oriented products.
Try Our New Website!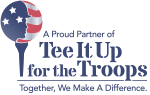 We are proud to present our made in USA products! Look for our made in USA icon: